President's Message
---
Welcome to East Los Angeles College
Dear Student,
I am excited that you have decided to take the next step in your academic pathway by choosing East Los Angeles College (ELAC). You will find that we offer a learning experience that will not only help you succeed in the classroom but also help you to know, engage and understand the world.
Since 1945 ELAC has been transforming the lives of students in the East and Southeast Los Angeles area through education and career opportunities. ELAC has an international, multicultural student body that complements the community around the college. The college offers both academic transfer courses, which prepare students for admission to four-year colleges and universities, and occupational programs, which prepare students for careers in two years or less.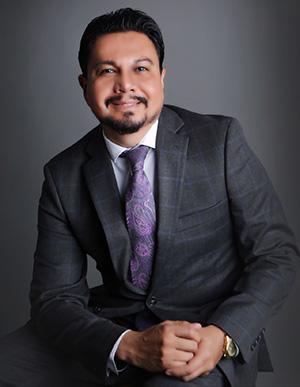 As you walk around campus you will notice ELAC's state-of-the-art facilities and classrooms to maximize the potential of all of our students. Be assured that when you take a course here at ELAC you will be using the best technology available to support your academic needs.
We want all of our students to get the most out of their time here and achieve any goals they have. Our specialized programs can help students in many different ways. Our First Year Center collaborates with first-year students to assure they succeed by offering counseling and academic support.
The STEM (Science, Technology, Engineering, and Mathematics) and MESA (Mathematics, Engineering, and Science Achievement) programs at ELAC prepare our students to earn certificates, degrees, as well as transfer to and graduate from a four-year college or university with a degree in STEM. Both programs feature components to build an academically based peer community that provides student support and motivation.
Our knowledgeable faculty are committed to your success in the classroom. Our courses cover a wide range of subjects and are designed to keep you engaged and enhance your learning experience.
If you have questions about your academic goals, our counselors are here to help. They can provide you with an academic pathway to success to ensure you meet the necessary requirements for your degree, certificate, or transfer.
We at East Los Angeles College empower our students to achieve their educational goals, to expand their individual potential, and to successfully pursue their aspirations for a better future for themselves, their community and the world.
You have made a great decision to enroll at ELAC. Go Huskies!
Sincerely,

Alberto J. Román, DPA
President, East Los Angeles College