Student Service
---
Student Rights and Responsibilities: (Title 5 Section 55530)
All students shall be required to:

Identify an educational and career goal
Diligently engage in course activities and complete assigned coursework
Complete courses and maintain progress toward an education goal and completing a course of study

Matriculating students must:

Identify a course of study.
Participate in the assessment placement process.
Complete an orientation activity provided by the college.
Participate in counseling to develop at minimum an abbreviated student education plan.
Failure to complete a, b, c, and d (above) may result in a hold on a student's registration or loss of registration priority until the services have been completed.
A comprehensive student educational plan must be completed by the 3rd semester or after completion of 15 semester units of degree applicable coursework (effective Fall 2015).

All students have the right to challenge or appeal any step in the Matriculation Process. If a student feels that the assessment, orientation, counseling, and/ or any other component of the Matriculation Process are being applied in a discriminatory manner, please see the Student Success & Support Program Coordinator in E1-183.
All students have the right to challenge any prerequisite or corequisite by the challenge deadline ("Prerequisite or Corequisite Challenge Petition" forms are available in the Enrollment Center, Admissions, and Counseling area).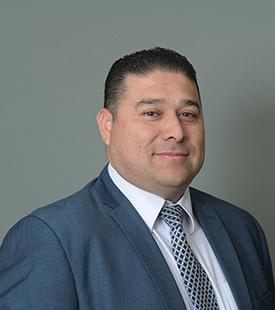 Dr. Miguel Dueñas
---
Vice President of Student Services