Sexual Assault Awareness Violence Education Team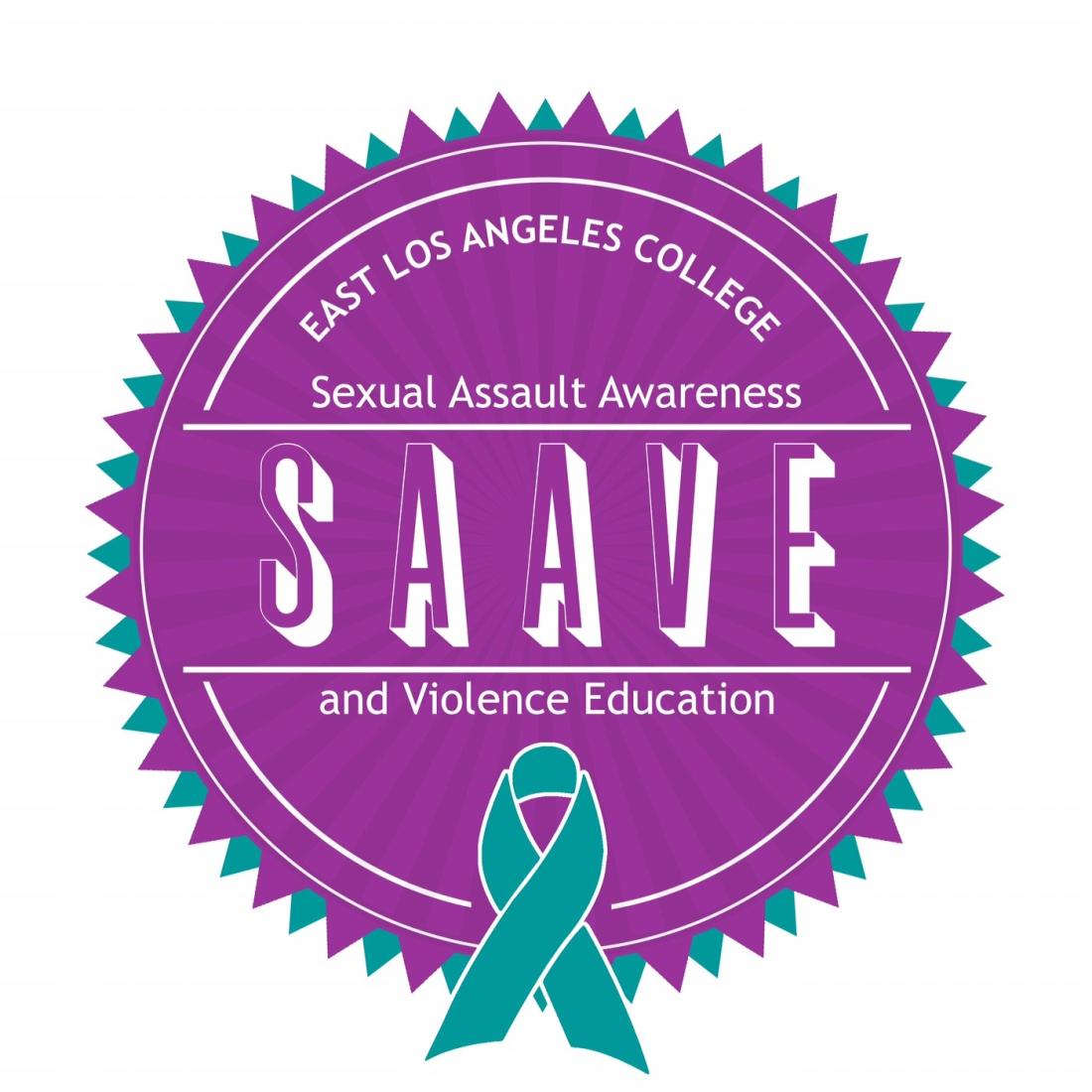 The East Los Angeles College Sexual Assault Awareness Violence Education Team (SAAVE) is a group of faculty, staff, administrators, and community professionals who are dedicated to violence prevention and intervention. Through raising awareness, providing resources, and educating people about the different forms that violence can take, we will help the ELAC campus community never have to accept excuses, be afraid to speak up, or live in fear.
Please note that SAAVE is not a crisis support team.
If you are in crisis, please contact:
If you are a student whose mental wellness, physical wellbeing, and/or academic performance are being affected by domestic violence, sexual assault, or sexual harassment, please confide in a trust staff or faculty member (ask them to complete a BIT referral form), our Title IX Coordinator (email above), or Cecilia Cruz cruzc3@elac.edu in the Student Health Center so we can provide assistance, resources, and support.
Staff and faculty who know a student in need of support: please file a BIT referral form or contact one of the BIT members. 
For more information, please contact: Eileen Ie ieef@elac.edu or Cecilia Cruz cruzc3@elac.edu
April 2021 Sexual Assault Awareness Month to be listed soon. See postings on the Student Health Center social media @elacstudenthealth
Gentle Yoga for All – _Take time for self-care & let go off stress. Saturdays, 9-10am; Tuesdays, 10/6, 6-7pm. RSVP: https://linktr.ee/elacshc