Welcome to One Zone. We unite dynamic scholar-centered programs, each program has staff that is Safe Zone Certified. Our unique umbrellaed approach and Safe Zone trainings ensure that the intersectional identities of our scholars are respected throughout the campus community.
One Zone bridges scholar connections to the following programs: Dream Resource Center, Husky Athlete Support Center, LGBTQ+ Center, Education Justice Rising Scholars, Umoja Program, and Safe Zone Solidarity Trainings. We invite you to explore each programs website.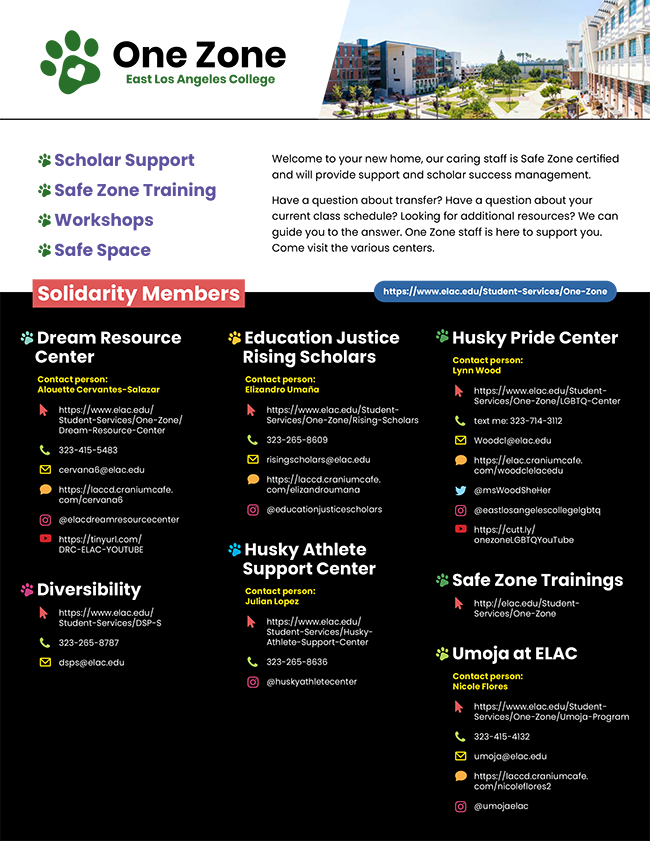 To view accessible pdf version of One Zone Announcement,
Announcements
One Zone Centers are open every day for in person services. Please visit each centers website for program contact information.