Welcome!
We offer ongoing support for our wonderful athletes all year round through resources and services that help them succeed on and off the court/field/mat. These include, but aren't limited to:
Questions about Financial Aid.
Understanding Admissions & Records requirements.
Support with basic needs (food, housing, technology).
Navigating the college process.
Connecting students to on and off-campus resources.
Workshops on topics that help students learn and grow.
Check out this semester's workshops below!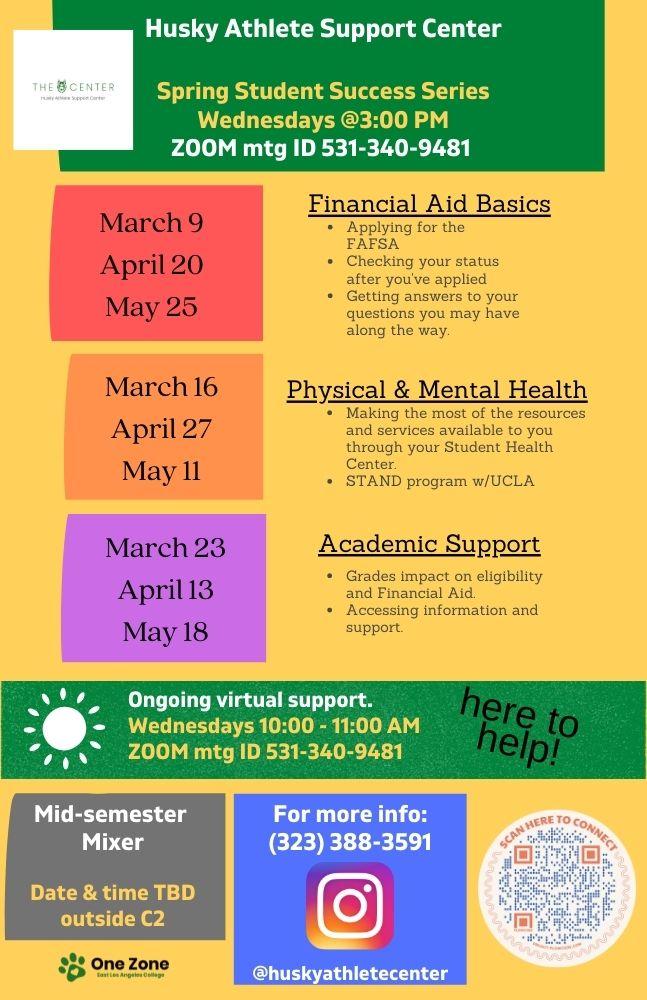 Contact Information
Office Hours and Location
Spring 2023
Monday to Wednesday: 9:00 A.M. - 5:30 P.M.
Tuesday to Thursday: 10:00 A.M. - 6:30 P.M.
Friday: 8:00 A.M. - 1:00 P.M.
*Hours are subject to change.
C2-124B