Welcome to the ELAC Umoja Program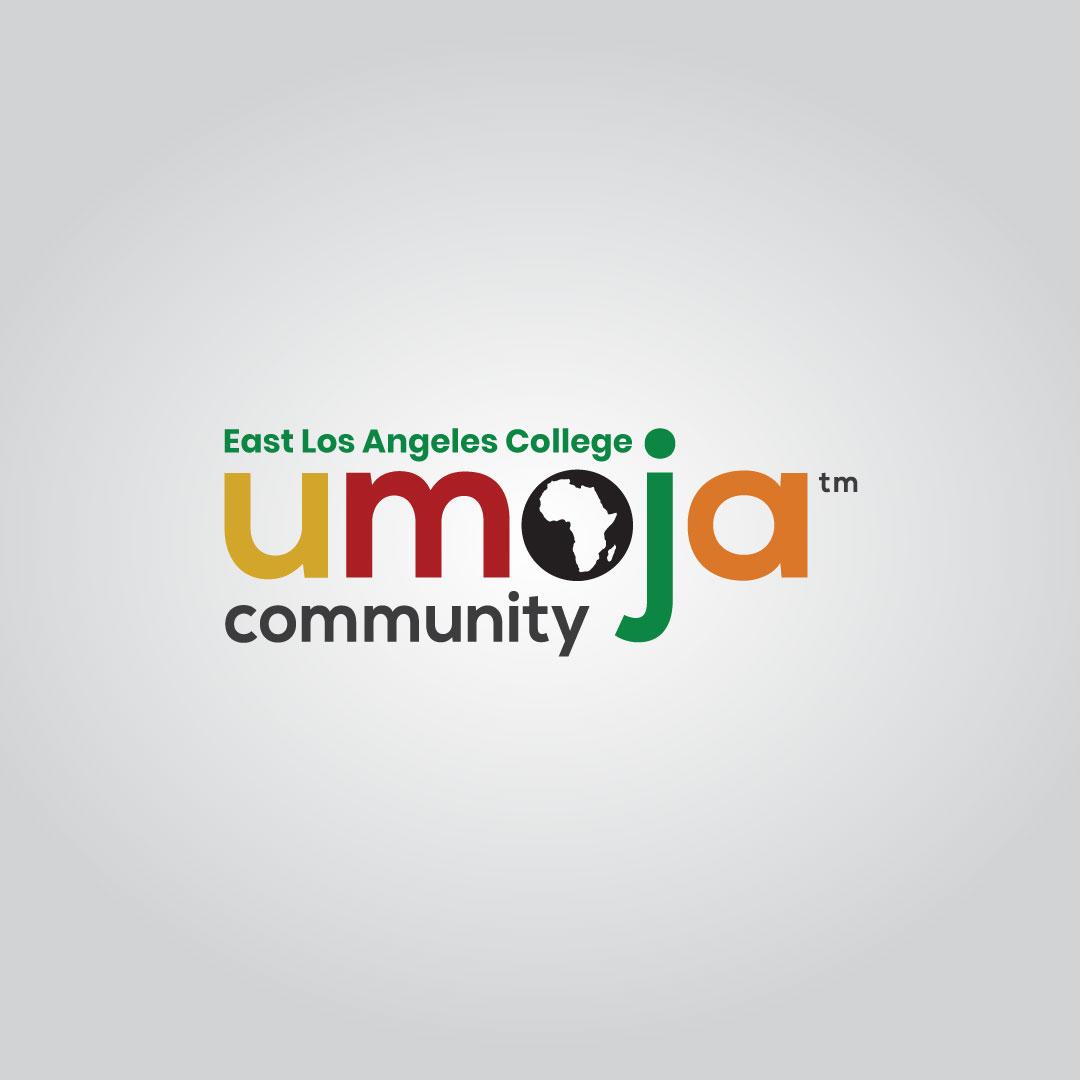 Our Mission Statement
Umoja, a Kiswahili word meaning unity, is a statewide program and community. The Umoja community actively serves and promotes success for all students through a curriculum responsive to the legacy of the African and African American Diasporas. The Umoja Community also seeks to educate the whole student–mind, body, and spirit using the vital power informed by an ethic of love. Umoja works to deliberately engage students as full participants in the construction of knowledge and critical thought.
We are committed to enhancing the cultural and educational experiences of African Americans and other students while increasing their persistence and retention rates through combining academic learning with counseling, social support, and opportunities for cultural exploration.
The Umoja Scholars Program at East Los Angeles College is a two-semester learning community open to all students but specifically designed to assist African American and Black students in transferring to four-year colleges and universities and earning their degrees.
We hope that students will see an increase in their potential for academic success through forming lifelong friendships, attending college tours, and getting help with transfer applications. There are opportunities to become more familiar with campus resources through working with the UMOJA coordinator to develop leadership skills, scholarship support, experience cultural events and activities while being a part of an empowering community centered on the 18 Umoja principles and practices.
Announcements
Umoja support available in person and online.
Please email to book appointments.
umojaelac@elac.edu
Responses sent within 3 business days.
Contact Information
Office Location
Office Location: F5 - 204
Mondays to Thursday: 9:00AM - 4:00PM
Friday: 9:00AM -1:00PM
Saturdays to Sundays: Closed