Business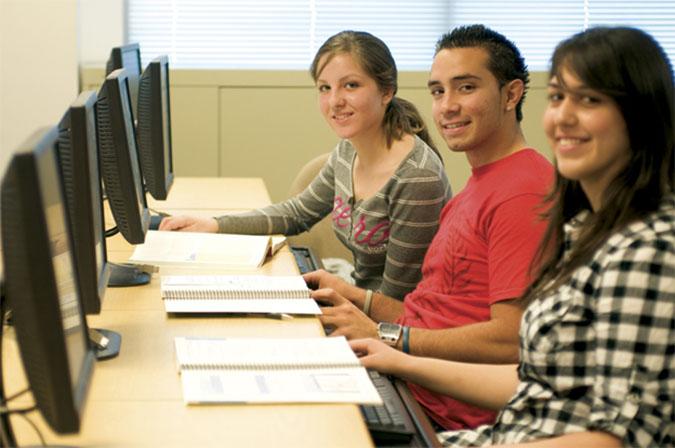 Program Overview
If you're interested in the world of business, whether that be making strategic decisions to help your company succeed, starting your own business, or anything in-between then courses in Business are for you. Businesses affect us everyday, whether they are large multinational corporations such as Apple or Google, or smaller independently run businesses such as your favorite local coffee shop or book store. No matter the size or industry, an understanding of how these businesses work will be an important factor in the success of your business career.
The ELAC Business Department offers two Business Administration courses, including two introductory courses: Introduction to Business, and Business Statistics. No matter where your interests in the business world lead you, both courses can be instrumental in your success.
Certificate of Achievement:
---
Associate in Arts Degree:
---
Associate in Science - Transfer (AS-T) Degree:
Business Courses
UC:CSU (C-ID BUS 110)
LECTURE, 3 HOURS.
Students engage in a multidisciplinary examination of how culture, society, economic systems, legal, international, political, financial institutions, and human behavior interact to affect a business organization's policy and practices within the U.S. and global society. The course demonstrates how these influences impact the primary areas of business including: organizational structure and design, leadership, human resource management, risk management and insurance, organized labor practices, ethics and social responsibility, marketing, organizational communication, e-business/technology, entrepreneurship, legal, accounting, and financial practices, and the stock and securities market; and therefore how they affect a business' ability to achieve its organizational goals.
LECTURE, 1 HOUR.
This course covers a variety of topics related to succeeding at work as an office assistant, an administrative assistant, a secretary, and/or a medical administrative assistant. Topics include job orientation, business office employer expectations, customer service, dealing with difficult co-workers in the office, goal setting and career planning, mentoring, continuing education, and business ethics. Students are also asked to examine their personal lives to determine and correct any potential issues that may hinder their ability to maintain their jobs in an office.
UC:CSU IGETC Area 2A
Prerequisite: Mathematics 125, 125S or 134.
LECTURE, 3 HOURS.
This course covers topics in regression, correlation, experimental design, sampling methods, and other statistical methods with emphasis on their application to problems in practical business administration operations. The students learn to apply the above statistical methodologies to business decision making and risk assessment.