Law and Paralegal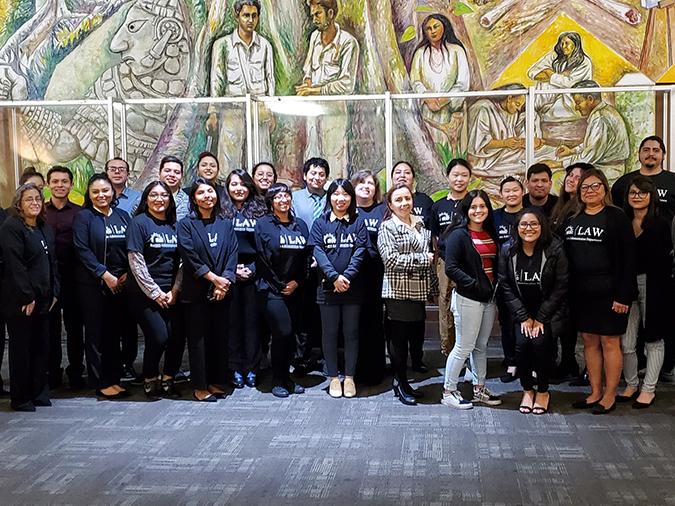 Program Overview
Welcome to ELAC-LAW, the Law program at East Los Angeles College.
Interested in a career in Law, Government, International Business and Global Trade, Public Service, Law Enforcement and related legal fields?
ELAC LAW offers streamlined pathways to legal careers and transfer to four-year universities, including paths to launch students toward well-paying legal careers - including Attorney, Legal Support Professional, Paralegal and Legal Assistant, and Government Specialist.
ELAC-LAW provides an associate degree for transfer to 4-year universities that helps prepare students for Law School or other Graduate School programs.
Skills Certificate:
Certificate of Achievement:
Associate in Arts Degree:
Lawyer / Attorney Pathway:
Law, Public Policy and Society, A.A. Degree for Transfer (AD-T*)
ELAC-LAW provides certifications to prepare students for immediate access to jobs in well-paying legal, government and law-related careers.
Legal Support Professional, Paralegal and Legal Assistant Pathway:
To review all the Law and Paralegal Certificates and Degrees offered in our Law Program, and for information on how to submit and receive your certificates, take a look at this easy-to-use checklist of ELAC LAW Program Certificate and Degrees.
Your future is limitless with ELAC-LAW!
Law and Paralegal Courses