Management | Entrepreneurship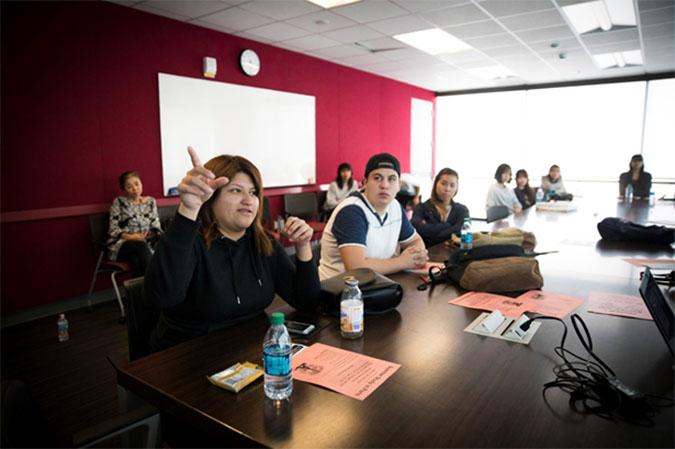 Program Overview
A Career in Management or as an Entrepreneur – We Have Courses for You.
Understanding the principles of business management can open a world of opportunity. The Business management area of study at East Los Angeles College prepares you for success in a variety of disciplines. The management courses prepare students as entrepreneurs, small business owners, supervisors, and organization managers.
Skills Certificate:
Certificate of Achievement:
Associate in Arts Degree:
Management Courses
CSU
LECTURE, 3 HOURS
This course delves into the fundamentals of small business entrepreneurship, with an emphasis on how to develop a new small business. The course also covers the processes involved in managing and growing a small business. Addi­tional areas of study include personal qualifications for starting and managing a small business, determining market opportunity, legal business formation, business plan development, marketing plan development, capital requirements, small business loans, and human resources management.
CSU
LECTURE, 3 HOURS
This course provides the student with an opportunity to explore opportunities and challenges involved in entrepreneurship for the 21st Century. Students learn about the process of getting a new venture started, growing the venture, creating a profitable business model, and starting again as a serial entrepreneur. This course focuses on entrepreneurship from a global perspective and on opportunity recognition.