CTE Pathways Program
---
Welcome to the CTE Pathways Program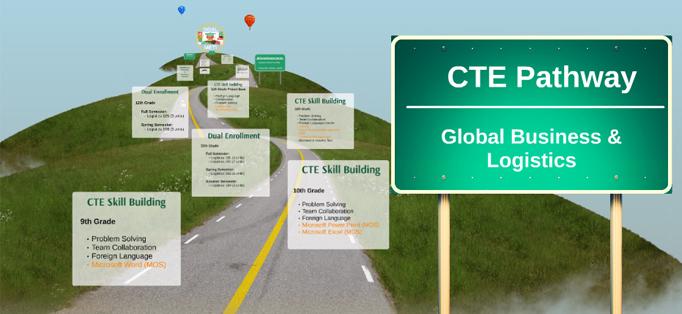 About Pathways
Pathway: A career Pathway is an Educational road map outlining an aligned sequence of courses that prepares students, for college and career transition in a specific industry sector. A career pathway leads students to a variety of educational options , such as dual enrollment, Industry skilled certificates, Associates degrees, employment, or internships and in some cases transfer to a University.
Work Base Learning: Work-based learning stresses career preparation and application. It helps students connect school to the world of work and future career opportunities. Career preparation activities integrate academic and technical skills learned in the classroom with work-based skills that prepare students for further training and/or a career.
Listed below are ways work-based learning is incorporated:
Apprenticeships
Career Fairs
Field Studies
Guest Speakers
Job Shadows
Service Learning
Student Internships
One of the many pathways created "Global Business & Logistics Pathway":
https://prezi.com/dufpnco6m9-y/global-business-logistics/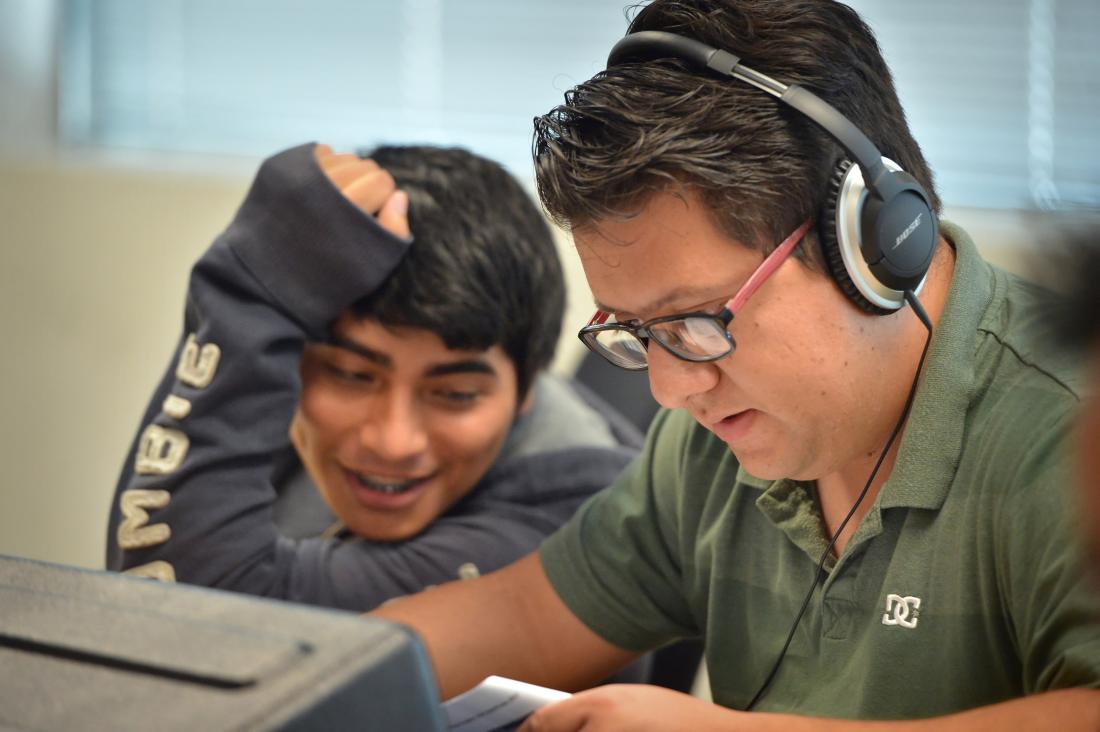 Helpful Links:
Career Pathways Workforce Page under construction – Coming Soon!
Announcements
---
COMING SOON!
Contact
Location
East Los Angeles College
Office of Workforce Education
1301 Avenida Cesar Chavez
Monterey Park, CA 91754