ELAC Basic Needs Center Open House and Ribbon Cutting
Tuesday, November 28, 2023
Location: 1301 Avenida Cesar Chavez, Monterey Park, CA 91754
12:00 pm - 1:00 pm
Public Event
ELAC Basic Needs Center Open House and Ribbon Cutting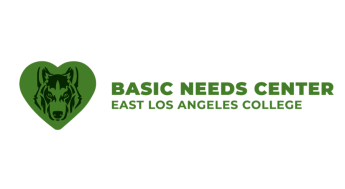 We are excited to invite you to the Open House and Ribbon Cutting of the ELAC Basic Needs Center! Our Basic Needs Center is dedicated to supporting students' essential needs, ensuring that everyone has access to resources vital for their well-being and academic success.
Date: Tuesday, November 28

Location: Building F5, Room 300 (Monterey Park Campus)

Free swag and snacks for ELAC students!
Welcome Remarks & Ribbon Cutting for Basic Needs Center

Tour our Basic Needs Center facilities

Learn about the various services and resources available

Meet our dedicated staff and learn about the support they provide

Connect with fellow students, faculty, and community members

Explore volunteer and involvement opportunities
This Open House is an excellent opportunity to discover the impact of our Basic Needs Center and how it contributes to the overall well-being of our college community. We encourage you to join us, ask questions, and engage with the various services we offer to ensure every student thrives
.