Spring Enrollment Day
Saturday, February 4, 2023
9:00 am - 1:00 pm
Enrollment
Spring Enrollment Day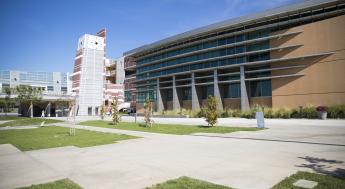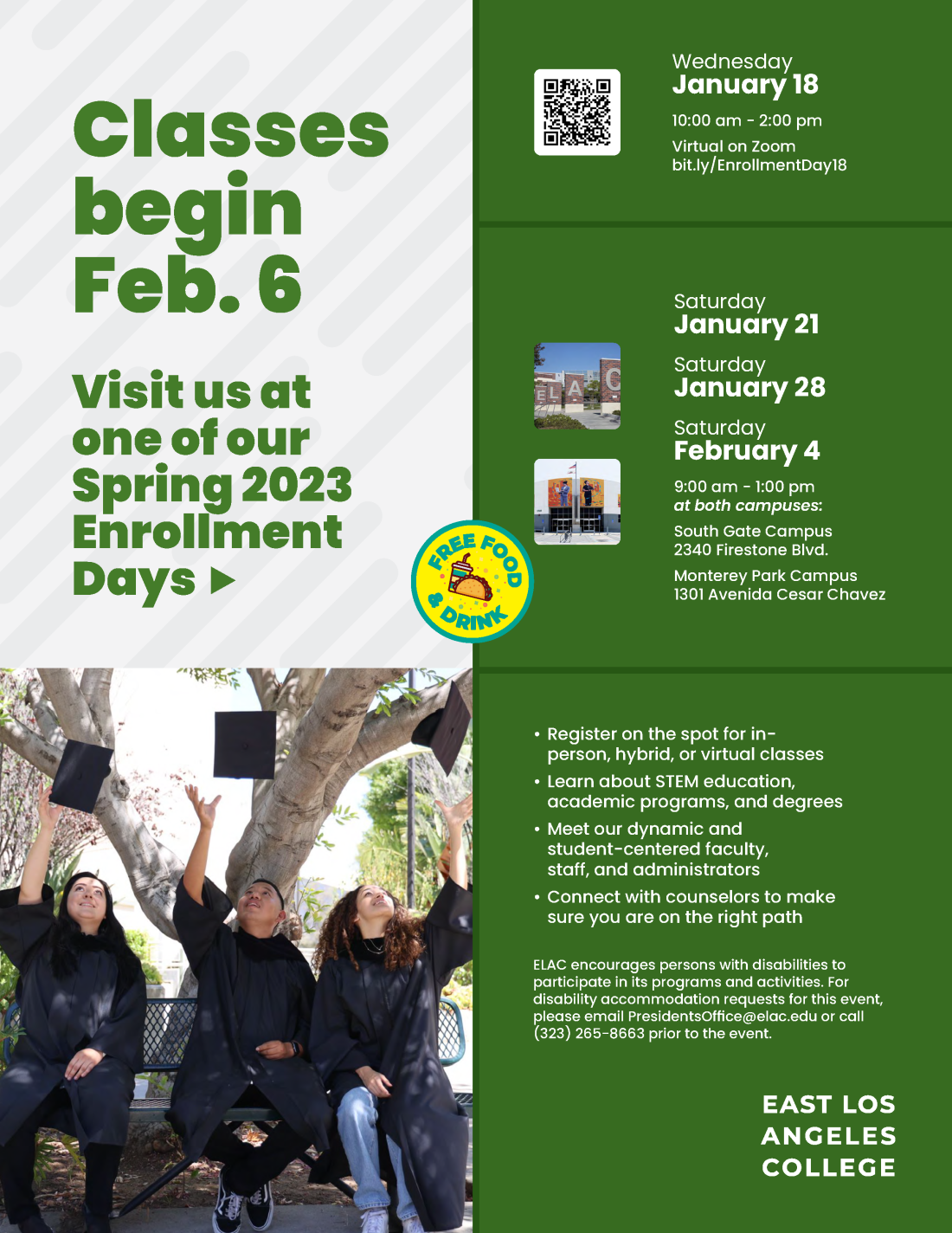 Saturday, January 21
Saturday, January 28
Saturday, February 4
9:00 am - 1:00 pm at both campuses:
South Gate Campus 2340 Firestone Blvd.
Monterey Park Campus 1301 Avenida Cesar Chavez
ELAC encourages persons with disabilities to participate in its programs and activities. For disability accommodation requests for this event, please email PresidentsOffice@elac.edu or call (323) 265-8663 prior to the event.