Career & Academic Pathways Webinar: Language and Communication
Wednesday, March 29, 2023
2:00 pm - 3:00 pm
Public Event
Career & Academic Pathways Webinar: Language and Communication
Join us all this month for our Career and Academic Pathway Webinars! These webinars will help you learn about classes and programs as well as transfer and career opportunities.
You can meet ELAC faculty and students and learn how to get started on the path towards your new career!
Language and Communication
3/29/23
2:00 p.m. to 3:00 p.m.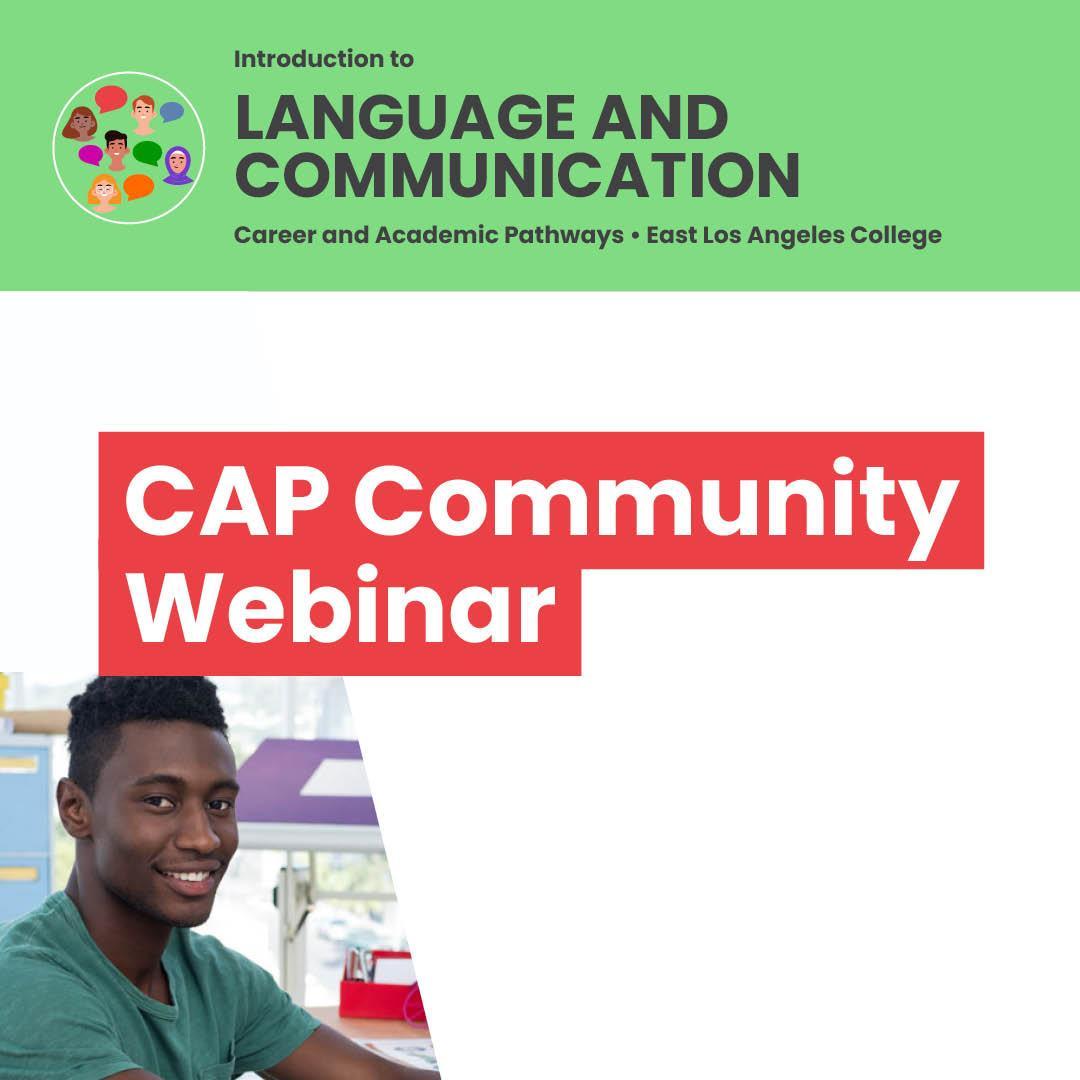 1301 Avenida Cesar Chavez Monterey Park, CA 91754
Los Angeles, CA 91754
United States