Vamos a Chismear
Tuesday, April 11, 2023
12:00 pm - 1:00 pm
Vamos a Chismear
Queer Chisme is a culturally intuitive way of knowing rooted in survival by womxn, queer, trans, and those at the margins to survive cisheteropatriarchal structures (Gonzalez, 2021; Gutierrez, 2017;  Trujillo, 2020). The chisme, exposes power imbalances and cultivates community and safety with those who we can build kinship with to resist and exist in collective spaces. I use chisme as a way to share care, to mobilize towards advocacy, and expose inequities in higher education (Gonzalez,  2021).
Join me as I speak about my journey in higher education and arriving at queer chisme to reflect, move towards healing, and learn more about the power within you.
Tuesday, April 11, 2023
12:00 p.m.
Husky Pride Center (F5-204)
ELAC encourages persons with disabilities to participate in its programs and activities. For disability accommodation requests for this event, please email woodcl@elac.edu prior to the event.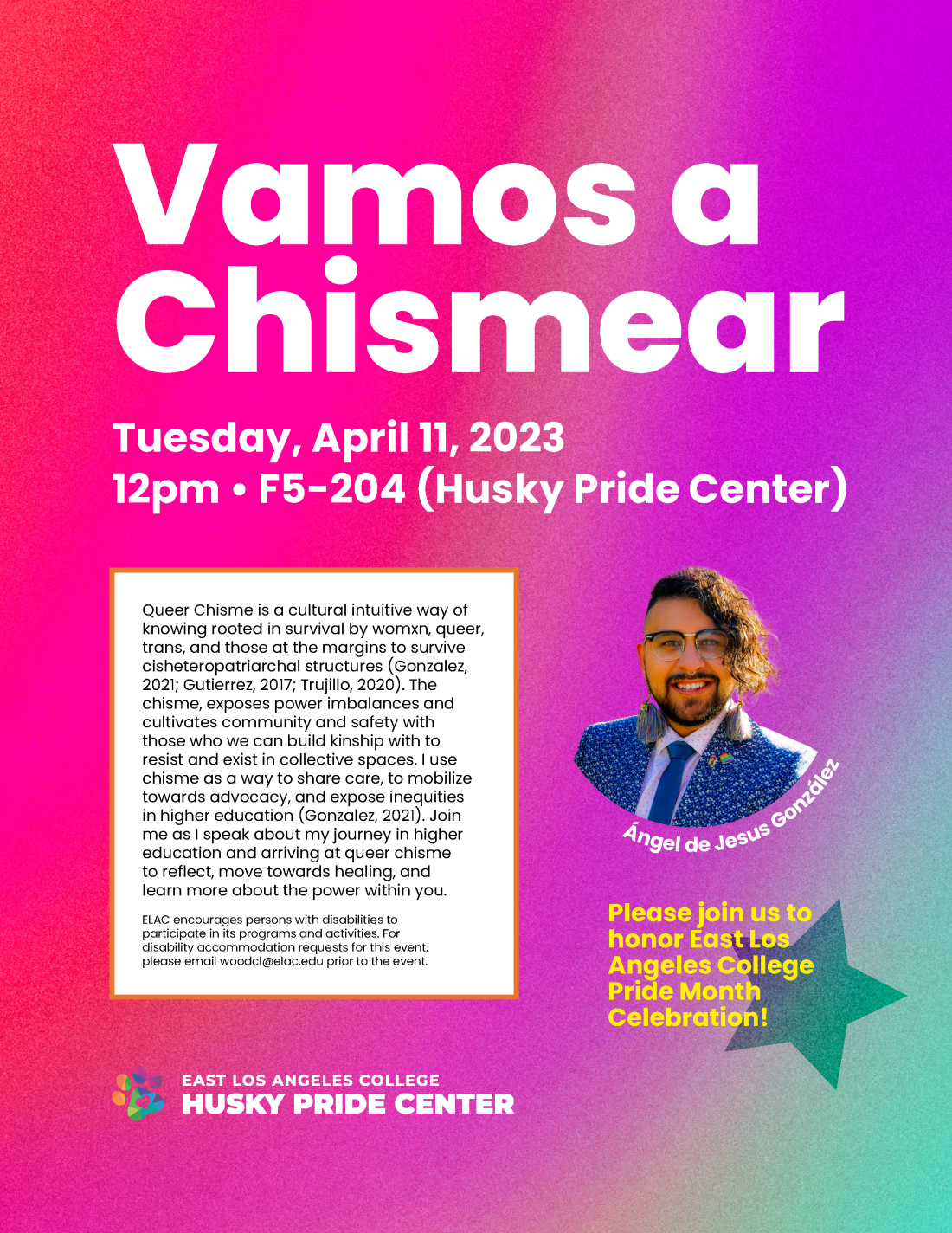 1301 Avenida Cesar Chavez Monterey Park, CA 91754
Los Angeles, CA 91754
United States