ELAC to Host Visiting Fulbright Scholar-in-Residence
August 29, 2023
News Media Contact:
Kevin Jimenez, College Public Relations Manager
(323) 265-8807 | jimeneka@elac.edu
ELAC to Host Visiting Fulbright Scholar-in-Residence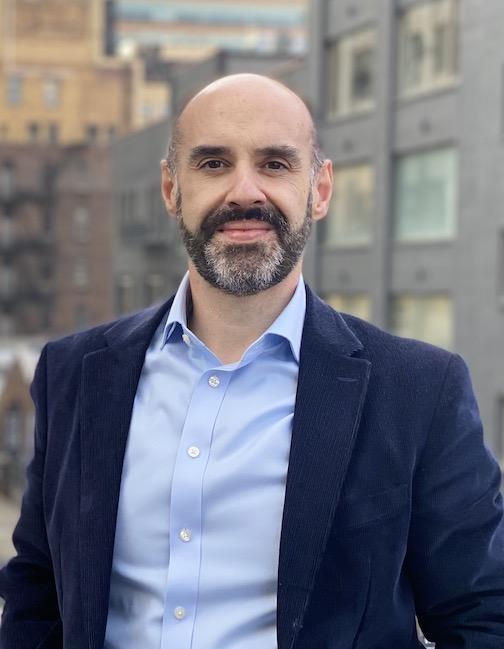 (Tom Felle, Associate Professor of Journalism at University of Galway)
MONTEREY PARK, CA – East Los Angeles College (ELAC) has been selected to host a Fulbright Scholar-in-Residence from Ireland to teach on campus during the 2023-2024 academic year. Tom Felle, an Associate Professor of Journalism at University of Galway, was selected for the Fulbright award by the Fulbright Foreign Scholarship Board.
The Fulbright Scholar-in-Residence Program brings visiting scholars from abroad to U.S. colleges and universities, helping the institutions internationalize their curricula, campuses, and surrounding communities, and diversify the educational experiences of their students, faculty, staff, and stakeholders. Professor Felle is one of more than forty-five Fulbright Scholars-in-Residence, and among 1,000 outstanding foreign faculty and professionals who will teach and pursue research in the United States for the 2023-2024 academic year through the worldwide Fulbright Visiting Scholar Program.
Mr. Felle has a diverse background in journalism, having worked as a journalist and foreign correspondent for various media organizations in Ireland, the UK, Brussels, Sydney and Beirut for more than a decade before transitioning into academia. He was formerly based at University of London, and from 2018 to 2023 was Head of the Department of Media at the University of Galway.
"I am absolutely delighted and deeply honored to be embarking on this incredible journey as a Fulbright Scholar-in-Residence at ELAC for the next academic year. ELAC has a long and proud tradition as an important educational institution in the East Los Angeles area for almost 80 years and I'm very much looking forward to contributing to the academic community and engaging with talented students and faculty. I especially look forward to working with faculty in English, creative writing, and journalism, and on internationalization projects," said Felle.
His research interests encompass digital news, verification, data-driven journalism, so-called "fake news" and disinformation, and democracy-related topics such as trust, transparency, and accountability. He has provided advice and testimony to national governments and the EU, and collaborated with the United Nations migration agency, IOM, as the lead academic partner for the Global Migration Media Academy from 2020-2022. He has authored or edited five books on journalism and democracy issues.
"We are so proud to be selected for this prestige program. We welcome Professor Felle to our campus and look forward to the valuable teaching and learning he will provide to ELAC students. To be able to exchange ideas and collaborate with our academic peers from other parts of the world are vital for making our students prepared for the global workforce," said ELAC President Alberto J. Román.
About Fulbright Scholar Program
Since its inception in 1946, over 400,000 people from all backgrounds — students, scholars, teachers, artists, and professionals — have participated in the Fulbright Program and returned home with an expanded worldview, a deep appreciation for their host country and its people, and a new network of colleagues and friends. Fulbright alumni have become heads of state, judges, ambassadors, cabinet ministers, CEOs, and university presidents, as well as leading journalists, artists, scientists, and teachers.  They include 62 Nobel Laureates, 89 Pulitzer Prize winners, 78 MacArthur Fellows, and thousands of leaders across the private, public, and non-profit sectors. Learn more by visiting fulbrightscholars.org.
About East Los Angeles College  
ELAC is the largest of nine two-year community colleges within the Los Angeles Community College District (LACCD), www.laccd.edu. More information about ELAC is available online at http://www.elac.edu/. Follow ELAC on social media, Instagram @ELACHuskies, X @EastLACollege, and Facebook @Eastlacollege.