Biology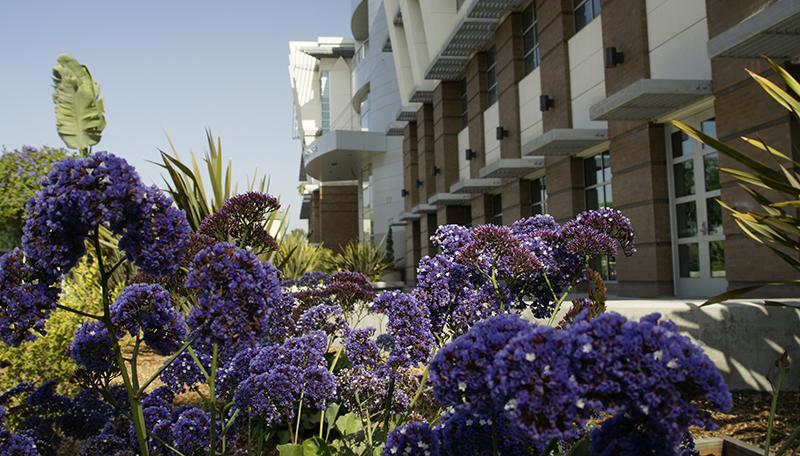 Program Overview
Biology
---
Units
Introductory biology for non-majors with an emphasis on scientific methodology and basic biological principles. This course explores the differences between bacteria, fungi, plants and animals. Students will learn how organisms gain energy through metabolism, photosynthesis and cellular respiration. The nature of reproduction will be explained through cell division, genetics and inheritance. These concepts can then be tied to larger concepts of evolution, organismal diversity, and ecology.
This course is meant for students who are not majoring in the life sciences or who are new to science and wish to learn more.
This course is the first semester of general introduction to biological principles designed for biology majors. Lecture focuses on concepts which are common to all biological organisms. Biological molecules, cell structure and function, bio-energetics, molecular and organismal genetics, evolution, and biosystematics are discussed. Laboratory includes exercises illustrating lecture principles and procedures used in modern biotechnology. An additional hour is required which covers some of the tools necessary to becoming a professional biologist. Included is the writing of a curriculum vitae, writing of scientific papers, and readings on the history of biology.
This course is meant for students who are majoring in a STEM-related field. This includes students pursuing majors/careers in biology, chemistry, biochemistry, medicine, health sciences, research science, biotechnology, etc.
This course is a general introduction to the principles of organismal biology. The diversity of bacteria, protists, fungi, plants and animals, plant and animal anatomy and physiology, and ecology are covered. This major course is a continuation of Biology 6.
This course utilizes basic biological concepts in an interdisciplinary approach to address environmental challenges. Topics addressed may include ecosystem characteristics and functions, population dynamics, energy and material resource use, and pollution and alternative energy sources.
In this course, the major principles of biology are studied in relation to marine organisms. Intertidal, subtidal, and off-shore marine habitats are investigated from an ecological perspective and the human impact on the marine environment is also assessed.
This course provides a comprehensive introduction to the science of biotechnology by providing both theory and hands-on experience with laboratory protocols that include the isolation, purification, and cloning of a gene. Students analyze the principles of gene cloning and other applications of DNA technology, including the use of restriction enzymes, electrophoresis, blotting, hybridization, and sequencing. Polymerase chain reaction is explained in detail and how it has revolutionized research in molecular biology, medicine, forensics, and systematics.
This course is designed for Life Science majors as a continuance of their general biology studies. It provides a comprehensive introduction to genetic analysis examining topics such as chromosome analysis, population genetics, and genomics.