Health Information Technology Accreditation
The HEALTH INFORMATION MANAGEMENT accreditor of EAST LOS ANGELES COLLEGE is the Commission on Accreditation for Health Informatics and Information Management Education (CAHIIM). The College's accreditation for ASSOCIATE degree in HEALTH INFORMATION MANAGEMENT has been reaffirmed through 2024. All inquiries about the program's accreditation status should be directed by mail to CAHIIM, 200 East Randolph Street, Suite 5100, Chicago, IL, 60601; by phone at (312) 235-3255; or by email at info@cahiim.org.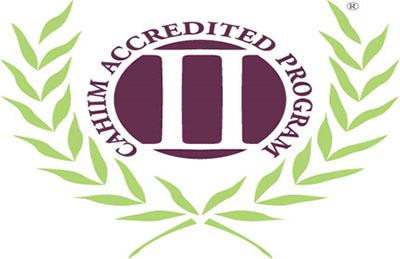 Program graduates are eligible to apply for the national qualifying examination for certification as a Registered Health Information Technician (RHIT).
Application Deadline is June 31, 2023.
Pass Rate of Certification Exam
| Academic Year | Percentages |
| --- | --- |
| August 1, 2021-July 31, 2022 | 72% |
Completion Rate
| Academic Year | Percentages |
| --- | --- |
| August 1, 2021 - July 31, 2022 | 80.3% |
Retention
| Academic Year | Percentages |
| --- | --- |
| August 1, 2021 - July 31, 2022 | 94% |
Length of Time to Complete Program
| Academic Year | Percentages |
| --- | --- |
| August 1, 2021 - July 31, 2022 | 4.3 years |
Contact Information
Office Location
Dept. Location: G5-211L
Contact
Monica Thurston, Ed. S., MBA, RHIA
Allied Health Department Chair
Email: thurstmm@elac.edu
Google Voice Phone Number: (562) 980-5185