Ed Justice Rising Scholars Counselors
---
Education Justice Counselors
Education Justice Counseling allies are present throughout campus. The Counselors listed below have all participated in specialized training to support Education Justice Scholars.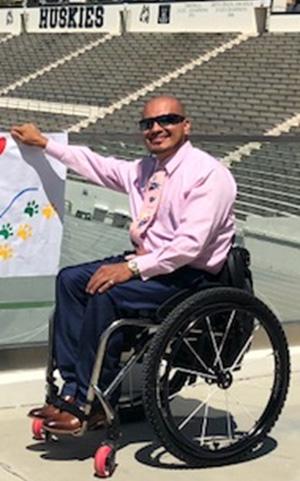 Jovany J. Munoz
Counselor
"The purpose of my existence is to have a positive influence on others"
I am Jovany J Munoz. I have an Associate of Science degree in Computer Information Systems from Rio Hondo College; a Bachelor of Science degree in Rehabilitation Services; a Master's degree in Counseling; and a Certificate in Career Counseling from California State University, Los Angeles.
I have 14 years of experience working in community colleges: East Los Angeles, Pasadena, Rio Hondo, Cerritos, and El Camino College. I have served as a General Counselor, a DSPS specialist, and as an Instructor. I encourage, empower, and embrace my student's differences to motivate them to continue pursuing their academic and personal goals.
My passion as a Counselor at East Los Angeles College (ELAC) is to see my students graduate, transfer to a four-year university, and complete their educational goals.
At ELAC, we are a family. We have strong support from administration and student services departments. To me, representing the General Counseling and the DSPS population fuels me, and I feel rewarded to be part of their college success.
As a Counselor in the DSPS department, we have over 400 students from our program that have been approved through the Department of Rehabilitation (DOR). These students are receiving a free education to pursue a Bachelor and Master degree at the California State University level.
Announcements
Education Justice Rising Scholars Spring 2022 Workshops Coming Soon
Contact Information
Contact
Eizandro Umana
Education Justice Rising Scholars
Program Coordinator
Email: umane@elac.edu
Phone: (213) 394-2897