Our Mission
Our mission is to provide the adult learner community with skills that are critical to their ability to succeed in everyday life, on the job, or in a formal educational setting. Our courses and services are free of cost and are available to our communities in more than 30 neighborhood locations.
Our courses help students learn to:
speak, read, and write in English;
prepare for the GED test and credit courses in math and English,
obtain American citizenship, and
succeed in the work environment.
ESL Classes
The ESL Program consists of four core ESL Levels from low beginning through high intermediate, as well as elective offerings in conversation, writing and workplace preparation. By helping students to improve their English skills, the program allows learners to function better in their daily lives as well as prepare them for credit courses at the college.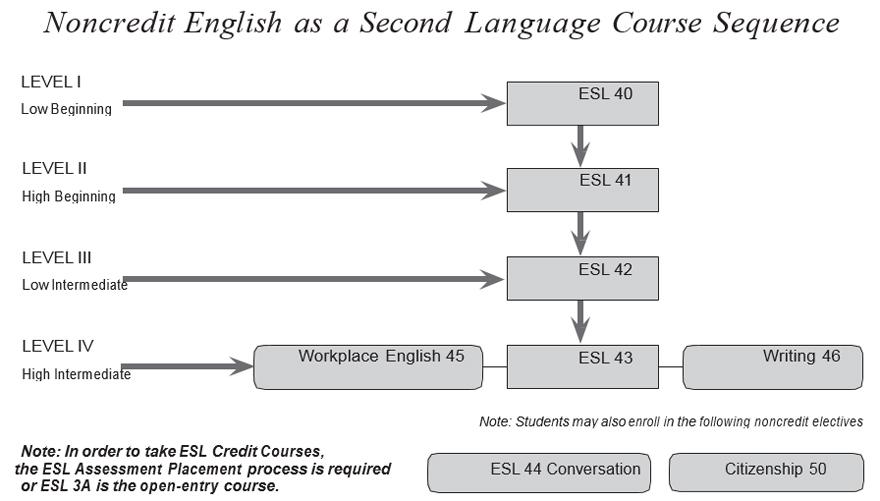 Academic Preparation/GED
Academic Preparation courses are designed for students who wish to improve reading, writing, math, and study skills before enrolling in college-level credit courses. These classes also meet the requirements for the GED preparation.
Citizenship
The Citizenship course is designed to prepare students to take the U. S. Citizenship examination. Instruction is provided in government organization, current events, test-taking strategies, and appropriate English writing and speaking skills. Citizenship forms, documents and regulations are explained, as is the process for taking the examination.
Vocational Education
These short-term classes provide students with necessary tools and skills to apply for and succeed in the workplace.