Student Health Center - Services Provided
---
Services Provided
The ELAC Student Health Center provides a variety of services to ELAC students.
Medical services
Mental health services (see the Mental Health page)
Individual therapy
Digital mental wellness program
Support groups
Specialized therapy/services for survivors of domestic violence, sexual assault, sexual harassment, human trafficking
Services to address homelessness/housing insecurity
Services to address food insecurity
Services to address clothing needs
Connection to CalFresh & Medi-cal application assistance
Connection to social workers
Access to emergency assistance provided by the ELAC campus
Yoga & meditation sessions
Workshops, presentations, events, activities.
Please follow the ELAC Student Health Center on social media: Instagram @elacstudenthealth Facebook ELAC Student Health Center Twitter @ElacHealth
COVID Testing & Vaccinations
Our healthcare service provider, Via Care, is providing COVID testing and COVID vaccinations. For COVID testing, please call Via Care (323) 268-9191. For COVID vaccinations, please call Via Care's Vaccination Line: (323) 825-8390.
Medical & Mental Health Services
Free services provided by Via Care, our community healthcare partner, with your Student Health Fee
Call the on-campus clinic (323) 265-8651 to make an appointment.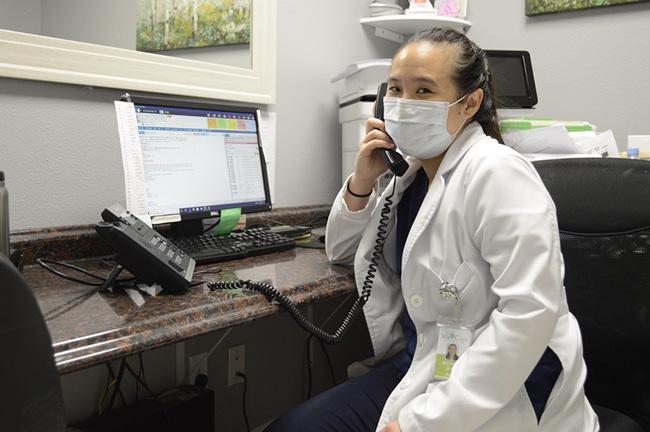 Via Care provider Michelle Quon, MSN Family Nurse Practitioner
First aid care
Treatment of minor illnesses Physical exams
Mental health: individual & group therapy
Prescriptions for birth control; Emergency birth control
Tampons & pads
Pregnancy test
Women's health
STI testing & counseling
HIV testing & counseling
Condoms
Flu shot
Covid-19 Testing
Tuberculosis screening (PPD)
Hepatitis B vaccination
Tdap vaccination
Blood pressure screening
Laboratory services (blood draw, urine dipstick)
Glucose test
Additional Via Care Services for you and the whole family
(Not included with your student health fee and only provided at Via Care Clinics)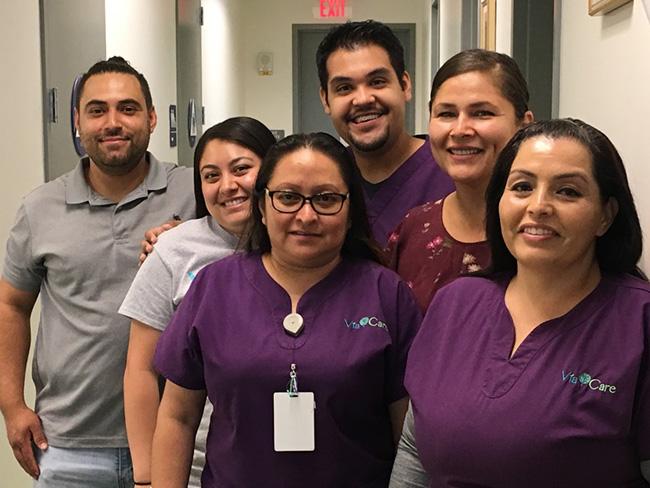 Via Care staff
Dental Care
Podiatry
Pharmacy and prescriptions
Case management
Pediatrics
Hepatitis C testing and treatment
Links to Via Care Services
Follow Via Care on social media at @viacarela
Referrals to free or low-cost community resources will be provided whenever needed for follow-up care.
Contact Information
Office Hours and Location
Summer and Fall 2023 Semester Open
Mondays to Fridays: 8:00AM - 5:00PM
Saturdays to Sundays: Closed
Closed on LACCD holidays.
Contact
For medical or mental health appointments or to request your medical records, please call the on-campus clinic: (323) 265-8651. Services provided by Via Care, under contract with ELAC.
---
Student Health Center
Location: F5-302
To contact ELAC (non-Via Care) Student Health Center staff, please email shc@elac.edu. ELAC staff cannot schedule appointments & do not have access to your medical records.
For medical and behavioral therapy services, please call (323) 265-8651
Social Media
Follow us on Instagram @elacstudenthealth
---